The CMAS Children Specializations are 10 courses available in order to give more knowledge to the children regarding various diving possibilities.
Goal
The CMAS Specialization courses available are the followings
Swimming and Apnoea

The CMAS Swimming and Apnoea course is designed for develop and acquire multiple swimming techniques while using the ABC equipment, and for develop the basic apnoea techniques for discover another way to live the underwater environment.

Orientation and Navigation

The CMAS Orientation and Navigation course is designed for develop and acquire the knowledge about how to orientate underwater by using natural references or a compass.
Diving Leadership

The CMAS Diving Leadership course aims to give to the child the knowledge on diving responsibility while working within a team. He will learn that safety in diving can be always improved when a diving is planned in a good way.

Buoyancy and propulsion techniques

The CMAS Buoyancy and propulsion techniques course is designed for develop and increase the essential skills of the child, he will learn how to handle trim and buoyancy underwater, all the propulsion techniques and how to use them by depending the situation.
Biology and environment

The CMAS Biology and environment course is designed for allow the child to discover and analyze an underwater biotope in his various aspects and by using various investigation methods (photographies, videos, computer, microscope, books…).

Archaeology

The CMAS Archaeology course aims to make the children more aware about underwater archaeology, giving them the opportunity to carry out some underwater activities similar to those really done by underwater archaeologists. A simple sunken boat or any other kind of object will give to the children the chance to do measurements, make a drawing and many other things.
Introduction to Underwater Photo or Video

The CMAS Introduction to Underwater Photo or Video course is designed to acquire the basic knowledge on photographic or video techniques in order to give them the possibility to catch memories of their underwater adventures.

Diving from a boat

The CMAS Diving from a boat course will make the children aware about all the safety rules that have to be followed while diving from a boat, including the water entrance and exit procedures and the surface phases.
First Aid procedures

The CMAS First Aid procedures course is designed for acquire the basic knowledge about the first aid and how to prevent accidents by using a responsible behavior.

Underwater quests

The CMAS Underwater quests course is an experience course, designed in order to give to the child the opportunity to discover various diving scenarios according to the interest of the child itself.
Duration
The CMAS Children Specialization courses are usually conducted over four lessons of three hours each, and includes at least four open water dives (preceded by land drills) and one theoretical lesson conducted in classroom.
Conclusion
The course ends when the students have fullfilled all the pratical outcomes.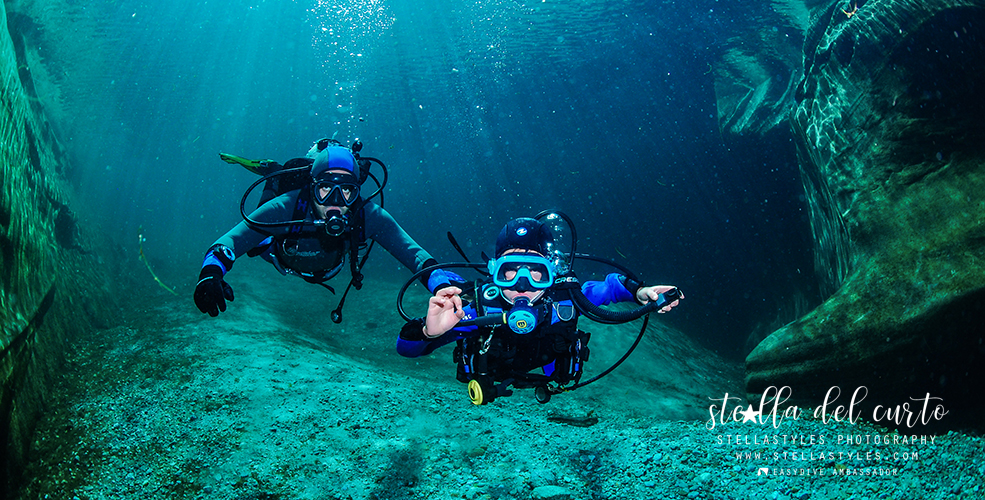 Pratical Info
In the course fee it's included:

Instruction
Course book and teaching materials
Certification fees
Diving equipment: GAVs, regulators, tanks, weights, instruments
Tank refills

In the course fee it's not included:

Wet suit rental
Mask, Fins and Gloves
Career Pathway
You can continue your diving career by taking one of the following courses:
Prerequisites
9 - 13 Years Old
CMAS Delphin 1 or Delphin 2
Medical certificate
Parental authorization
Quick Info
CMAS Specialization card
Maximum 10 meters
Instructors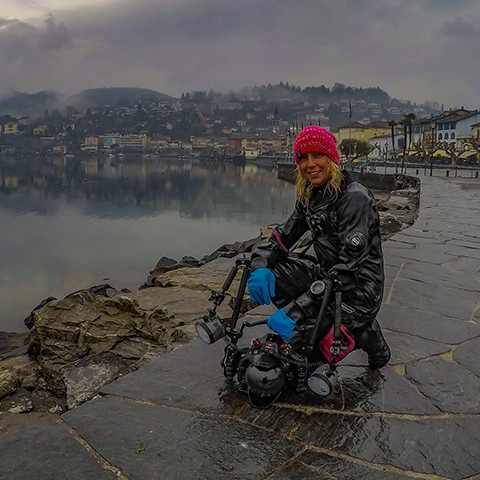 Stella Del Curto
CMAS Instructor I2
I'm Stella Del Curto, born in Locarno, Switzerland, the 27 December 1983. Since I was [...]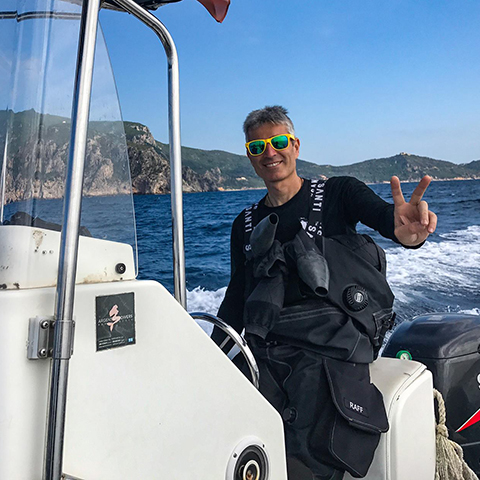 Raffaele Mazza
CMAS Instructor I4
I'm Raffaele Mazza, born in Locarno, Switzerland, the 25 September 1968. Diving Qualifications Diving Experience [...]