The CMAS Trimix Hypoxic (officially stated as CMAS Trimix Advanced) is the second level course for who wants to continue the career in the deep diving and expand the range of the dives also beyond the depths allowed by the normoxic mixtures.  It will open the doors to the chance to really explore also undiscovered sections of lakes and seas, as well as gain the possibility to visit beautiful walls, reefs or historic wrecks otherwise unaccessible both to recreational divers and Normoxic divers.
Goal
The CMAS Trimix Hypoxic course is designed to extend and enhance the skills acquired in the Normoxic course, and develop them in order to practice advanced deep diving always with comfort, confidence and competence.  In this course you will learn how to extend the plannings for trimix dives, by considering the use of hypoxic mixtures and their risks, the advanced gas management and deco strategies, and how to execute it in safe way. The amount of equipment to carry increases again: through the training and the gradual experience you will be able to manage it always with proficiency and efficiency for execute direct ascents while doing decompression stops. You will also get trained on how to handle all the potential difficulties at greater depths.
After you get the certification it will allows you to dive until 90 meters depth using Trimix hypoxic mixtures (until 10/70) with three or more additional bottom gas stages/deco bottles.
Additional note: this course works perfectly if taken in combination with the CMAS Wreck Diver course. If wrecks are your interest, take in consideration the idea to attend a combo class!
Duration
The CMAS Trimix Hypoxic course is usually conducted over six to eight days (full or half) and includes at least six training water dives (preceded by land drills), three experience dives and four theoretical lessons conducted in classroom.
Conclusion
The course ends when the students have passed a written exam and have fullfilled all the pratical outcomes.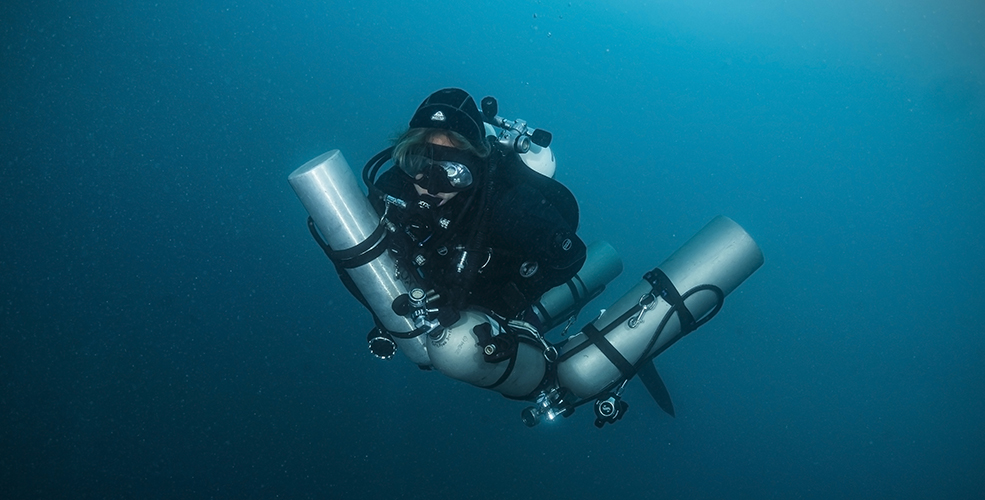 Pratical Info
In the course fee it's included:

Instruction
Course book and teaching materials
Certification fees
Refills in EAN32 during the training dives
Refills in EAN50 for S80 deco bottle
Refills in O2 for S40 deco bottle
Refills in Trimix mixtures for the instructors

In the course fee it's not included:

Refills in Trimix mixtures for the students
Lunches
Eventual end-of-course trip to the sea
Every student must own the equipment required for practice technical diving. Feel you free to contact us in case of any doubt regarding it or to get the list about what's exactly is needed.
Prerequisites
18 Years Old
CMAS Trimix Normoxic or equivalent
At least 10 Trimix Normoxic dives
Medical certificate
Quick Info
CMAS Trimix Advanced Diver
Maximum 90 meters
Trimix hypoxic mixtures
Instructors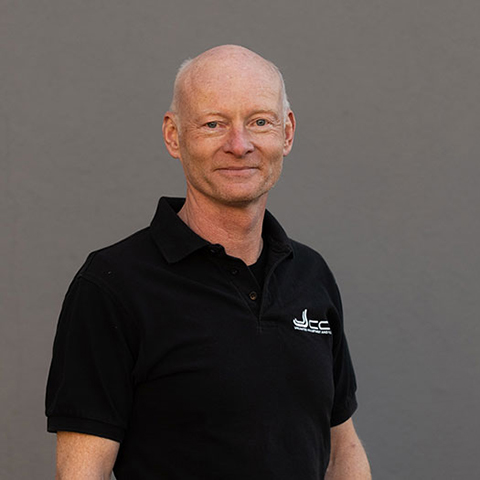 René Röösli
CMAS Instructor I3 (Germany)
"The best way to observe a fish is to become a fish" (Jacques-Yves Cousteau) The […]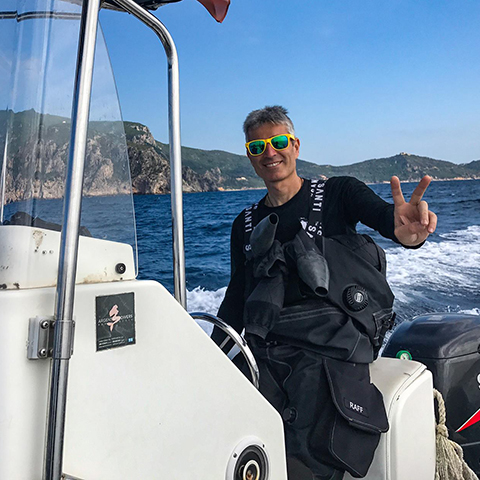 Raffaele Mazza
CMAS Instructor I4
I'm Raffaele Mazza, born in Locarno, Switzerland, the 25 September 1968. Diving Qualifications Diving [...]