The CMAS Wreck 1 is a specialization course for divers at least certified CMAS D1 or equivalent, that have a particular interest in wreck diving and intend deepen the knowledge about this particular kind of environment.
Goal
The CMAS Wreck 1 course is designed to extend and enhance the skills acquired in the previous courses within the goal of being able to plan and execute wreck diving with no or limited penetration always ensuring comfort, competence and confidence, into the limits of the owned certification. Wreck diving differs from the coastal diving as it is almost always practiced in the middle of the sea, with no other reference than the ascent line (and sometimes not even that). There are many more risks associated with this kind of diving, like currents, wind, waves, marine traffic, etc. and this course will take care to give you all the skills for practice it with safety. It will be provided also an indeep theoretical knowledge about ship/wreck types, history, rules and laws, basic seamanships topics and many more.
After you get the certification it will allows you to dive on wrecks with no or limited penetration within the limits of your certification (D1, D2, D3 or more) using the appropriated breathing mixtures (Nitrox or Trimix).
Additional note: this course works perfectly if taken in combination with the CMAS Trimix Normoxic course. If you are already certified CMAS D3 or equivalent, take in consideration the idea to attend a combo class!
Duration
The CMAS Wreck 1 course is usually conducted over three days and includes two training dives, four experience dives on at least two different wrecks (preceded by land drills) and two theoretical lessons conducted in classroom. This course is concluded mandatorily at the sea in order to gain real on-field experience.
Conclusion
The course ends when the students have passed a written exam and have fullfilled all the pratical outcomes.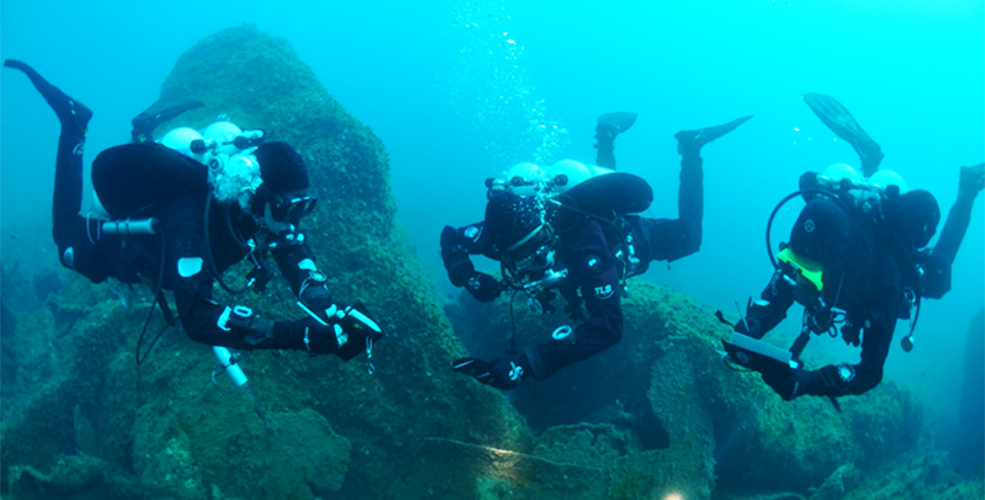 Pratical Info
In the course fee it's included:

Instruction
Course book and teaching materials
Certification fees
Refills in EAN32

In the course fee it's not included:

Evt. refills in Trimix mixtures for the instructors and students
Lunches
End-of-course trip to the sea
Every student must own the equipment required for practice this kind of diving. Feel you free to contact us in case of any doubt regarding it or to get the list about what's exactly is needed.
Career Pathway
After you get the CMAS Wreck 1 certification you can continue your diving career by taking one of the following courses:
Prerequisites
14 Years Old
CMAS Diver 1 or equivalent
At least 25 dives
Medical certificate
Minors: parental authorization
Quick Info
CMAS Wreck Diver 1
Max depth within certification limits
Nitrox and/or Trimix
Instructors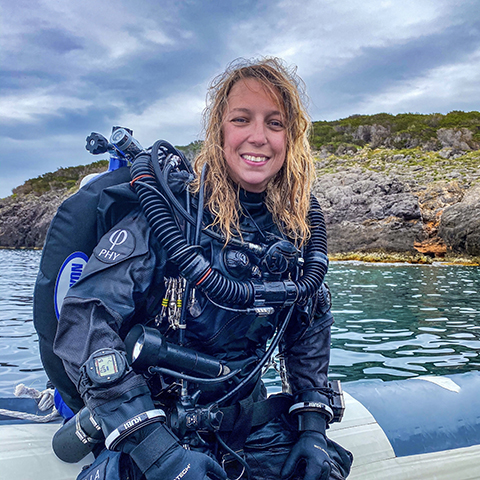 Stella Del Curto
CMAS Instructor I2
I'm Stella Del Curto, born in Locarno, Switzerland, the 27 December 1983. Since I was [...]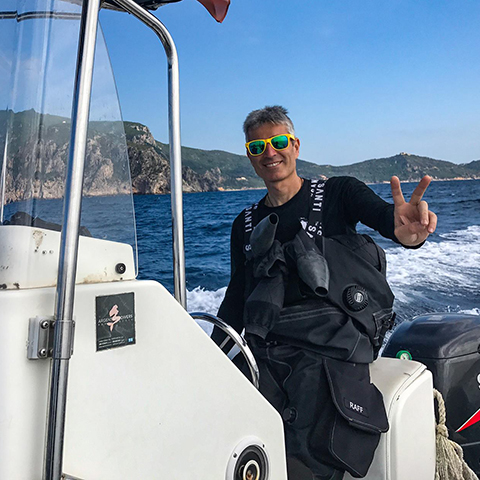 Raffaele Mazza
CMAS Instructor I4
I'm Raffaele Mazza, born in Locarno, Switzerland, the 25 September 1968. Diving Qualifications Diving [...]