The CMAS Cave Diver 1 is the entry level course for anyone who wants to discover the overhead environment. It will take you underground for the first time, opening your eyes to another portion of the underwater world while developing the specific skills required to this practice.
Goal
The CMAS Cave Diver 1 course is designed to develop the essential cave diving skills for practice this specialization with comfort, confidence and competence. You will learn how to handle position and buoyancy underwater, the basic propulsion techniques, how to react in case of emergencies and many other things.
After you get the certification it will allows you to dive until 50 meters of the entrance of a Cave (Zone 1) and until 1/3 of 2/3 of your gas.
Duration
The CMAS Cave Diver 1 course is usually conducted over three full days (one can be split), and includes four dives (preceded by land drills) and two theoretical lessons conducted in classroom.
Conclusion
The course ends when the students have passed a written exam and have fullfilled all the pratical outcomes.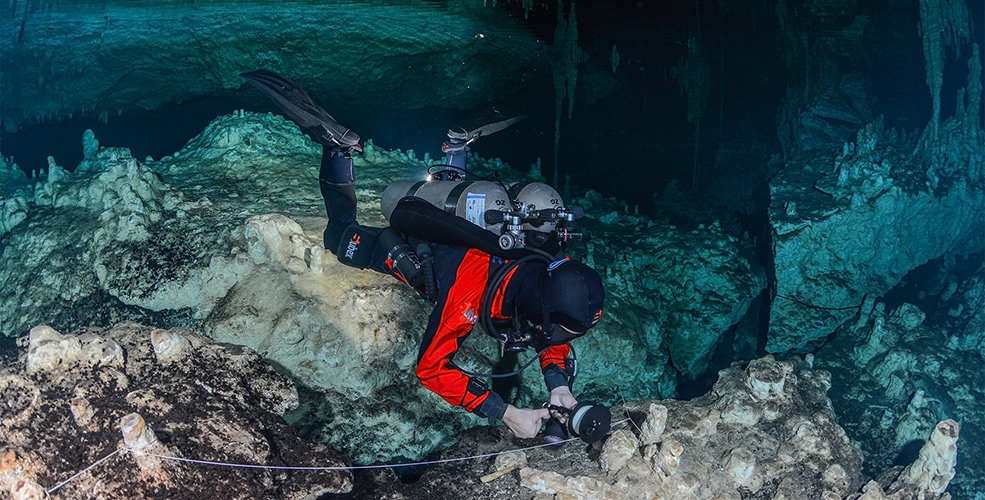 Pratical Info
In the course fee it's included:

Instruction
Teaching materials
Certification fees
Refills in EAN32

In the course fee it's not included:

Eventual entry fees to the mine or caves we will visit
Lunches
Every student must own the equipment required for practice technical diving. Feel you free to contact us in case of any doubt regarding it or to get the list about what's exactly is needed.
Career Pathway
After you get the CMAS Cave Diver 1 certification you can continue your diving career by taking one of the following courses:
Prerequisites
16 Years Old
CMAS D2 or equivalent
CMAS Adv Skills or equivalent
30 Open Water dives
5 Night dives
Medical Certificate
Quick Info
CMAS Cave Diver 1
Maximum 20 meters
Maximum 50 meters from entrance
Maximum 1/3 of 2/3 of gas
Nitrox
Instructors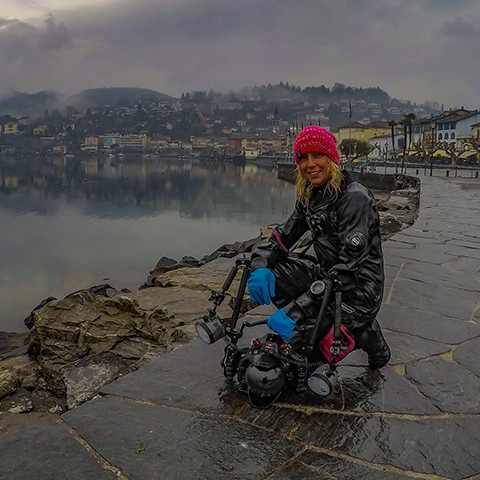 Stella Del Curto
CMAS Instructor I2
I'm Stella Del Curto, born in Locarno, Switzerland, the 27 December 1983. Since I was [...]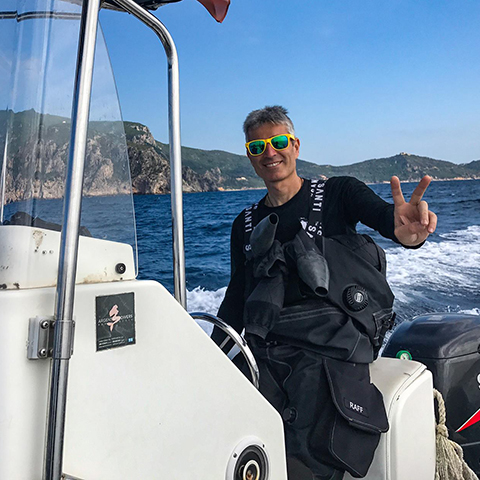 Raffaele Mazza
CMAS Instructor I4
I'm Raffaele Mazza, born in Locarno, Switzerland, the 25 September 1968. Diving Qualifications Diving Experience [...]