The CMAS Diver 2 is the second level course for anyone that, after the D1 certification, wants to continue the scuba diving career becoming an indipendent diver that doesn't need anymore the supervision of an higher level diver.
Goal
The CMAS Diver 2 course is designed to refine and enhance the basic skills acquired in the D1, and to extend them by learning new abilities like advanced propulsion techniques, navigation and orientation techniques (use of the compass or natural references), rescue techniques, how execute night dives, how to plan simple deco dives, how to react in case of emergencies and many other things.
After you get the certification it will allows you to dive until 25 meters depth using Nitrox.
Additional note: the course includes the use of Nitrox mixtures, if you do not yet have this certification we give the possibility to integrate it in this course.
Duration
The CMAS Diver 2 course is usually conducted over six to eight days (full or half) and includes at least ten open water dives (preceded by land drills), one swim test and six theoretical lessons conducted in classroom.
Conclusion
The course ends when the students have passed a written exam and have fullfilled all the pratical outcomes.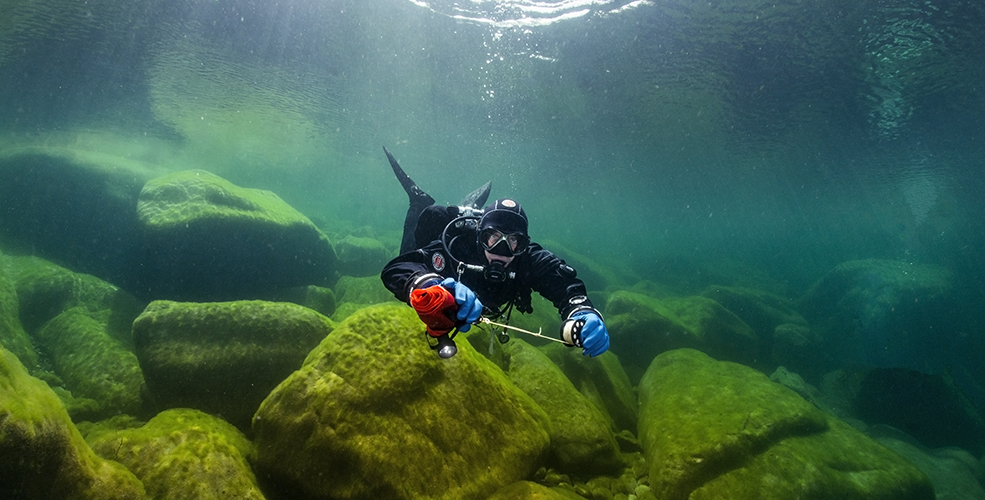 Pratical Info
In the course fee it's included:

Instruction
Course book and teaching materials
Certification fees
Diving equipment: GAVs, regulators, tanks, weights, instruments
Refills in EAN32

In the course fee it's not included:

Wet suit rental
Mask, Fins and Gloves
Career Pathway
After you get the CMAS Diver 2 certification you can continue your diving career by taking one of the following courses:
Prerequisites
15 Years Old
CMAS Diver 1 or equivalent
At least 20 dives
Medical certificate
Minors: parental authorization
Quick Info
CMAS Diver 2 Star
Maximum 25 meters
Nitrox